About us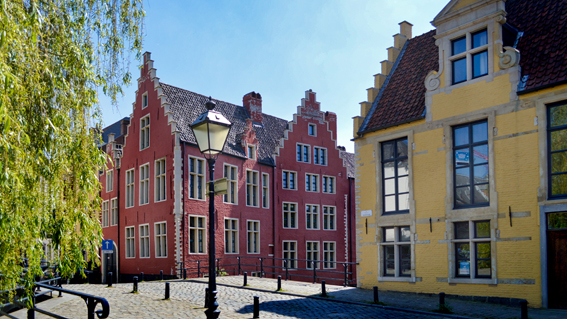 Who are the Ghent guides?
The Ghent Guides vzw are a team of more than 100 certified multilingual guides. The Ghent guides offer informative and interactive tours for groups and individual visitors. The guides will combine the larger picture with stories from the past and the present. They will colour History with anecdotic tales. Moreover they give also gladly practical information and tips.
Our trump cards
Guides
Professional certified guides
Licensed by Tourism Flanders
Contiunuous education and training
Languages:
Dutch
French
German
English
Italian
Spanish
Russian
Portuguese
Chinese
Swedish
Offer
Wide choice topic walks for groups or private visitors
Activities for individuals
Ghent History Tour
Target groups
Adults
Schools and children
Disabled
Sustainable tourism
the Ghent guides support the principles of sustainable tourism. Town walks take place on foot or with the bicycle with attention to security. The number of participants per guide is maximum 25. The guide can give information on local companies, activities and events, … without any personal gain. The guides subscribe to the deontological code for guides and tour leaders.